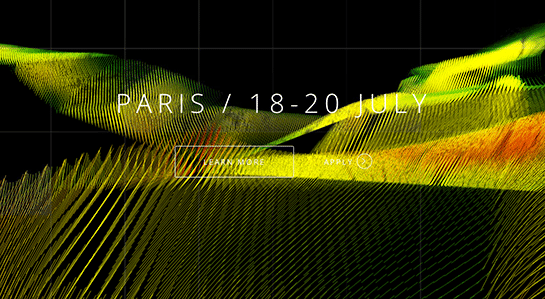 You know that at HDA we like to share because we believe in sharing as a way to learn and design. After two month of work we are happy to officially announce DESIGN by DATA workshop, organized in partnership with IMMAGINOTECA studio and La Gâité Lyrique.
DESIGN by DATAworkshop
DESIGN BY DATA is an international design workshop for students, researchers and professionals that will take place in Paris from 18th to 20th of July : 3 days to learn and experiment how to use computational tools for creative design.
We want to create a unique experience to explore the blurring boundaries between art, architecture and engineering.

Francesco Cingolani
DESIGN by DATA : the brief
Our world can be read as a complex system of data flows that can be visualized using new technologies and devices. By this we can transform data into information and see the space as a meaningful datascape with multiple layers. On the other hand, the exponential growth of computational capacity of our computers allow us to track and compute a growing amount of data.
As designers, how can we use climate data to design architecture in equilibrium with the environment?
Can datascapes be used as a new tool to sculpt performance-driven forms?
DESIGN BY DATA is an advanced computational design workshop focused on this particular approach that Hugh Dutton Associates used in several projects all over the world such as the CLIMATE RIBBON™ in Miami, a project that combines precision engineering and environmental design with an elegant sculptural form: an exciting union of art and science.
Participants will learn to use parametric design tools such as grasshopper and plug-ins in order to design complex architectural features driven by environmental data and passive energy design strategies.
DESIGN by DATA : tutors and organizers
Sébastien Perrault – main tutor
Sebastien is an associate designer at Hugh Dutton Associates, specialized in advanced computational design, structural and environmental engineering. He is in charge of the CLIMATE RIBBON™ development.

> sebastienperrault.com
---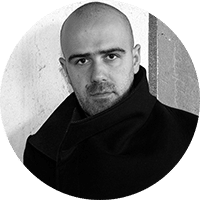 Francesco Cingolani – tutor and curator of the workshop
Francesco is a computational designer and blogger, creator and curator of complexitys.com for Hugh Dutton Associates since 2009. He is co-founder of superbelleville coworking, director of the one-man design consultancy Immaginoteca Studio and teacher at École d'Architecture Marne La Vallé in Paris.
In 2014 he co-founded Volumes, a new collaborative space in Paris supported by Hugh Dutton Associates.
---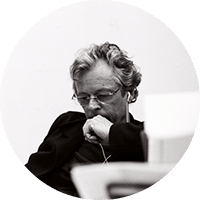 Hugh Dutton – principal at Hugh Dutton Associates and partner of DESIGN by DATA
Hugh Dutton qualified as an architect at the Architectural Association in London, after preliminary training at the University of Waterloo in Ontario, Canada. In search of complementary technical expertise he began his professional career with Peter Rice, a renowned inventive engineer responsible for the Sydney Opera house and Pompidou Center.
Hugh Dutton funded in 1995 Hugh Dutton Associates, a specialist design company based in Paris, France.
His work strives to provide design that is a synthesis of poetic intent and physical reality. He works in collaboration with many well known architects and designers (Paul Andreu, Architectonica, Mario Bellini, Thomas Heatherwick, Jean Nouvel, Rudy Ricciotti, Michael Saee, SOM, Bernard Tschumi, Wong & Ouyang & others).
Software & skills
Basic modeling skills in Rhino and Grasshopper are required.
Environmental design skills are welcome but not required.
The following plugins for Grasshopper will be used during the workshop:
Ladybug or Heliotrope
Hoopsnake
Octopus
How to apply for the workshop
Registration are open.
For participants who register before 16/06/2014 (included) we offer EARLY BIRD fees.
After 16/06/2014 higher fees will apply.
All the details about the workshop and registration fees are available at designbydata.org/workshop.
If you want to apply, the first step is to fill this online form.
For any question, please contact Francesco Cingolani at immaginoteca@gmail.com.