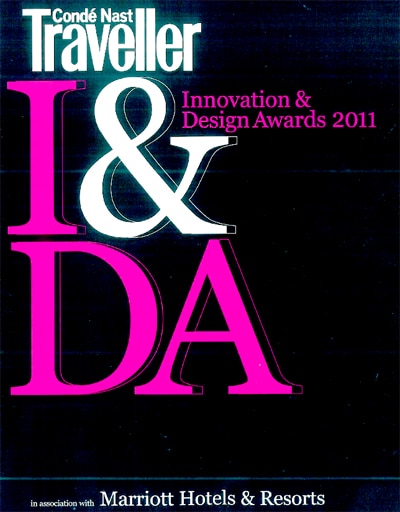 "Some people travel simply to enjoy sunshine, sea and sand, some for cultural or culinary adventures; others choose to focus on seeing the world's natural wonders. Regardless of where and why you travel, the experience is enhanced by design and innovative thinking: applied to airplanes, trains, museums and restaurants, the shops we seek out, the gadgets we tap on or tune into." Condé Nast Traveller
We are happy to announce you that our La Roche-sur-Yon Footbridge (Bernard Tschumi & Hugh Dutton Associates) has been shortlisted in the Infrastructure category in Condé Nast Traveller's Innovation and Design Awards 2011.
As you can read on the official website of the magazine, "This is Condé Nast Traveller's fifth Innovation & Design Awards in association with Marriott Hotels & Resorts, in which we celebrate excellence in 10 categories – from sustainability to transport. Our experts have compiled a shortlist of exciting designs – by voting, you decide which of them should win each category."
So you can have your say! CAST YOUR VOTE NOW !
Furthermore, we also would like to highlight other two shortlisted projects we especially liked:
The Longest Bench, Littlehampton by Studio Weave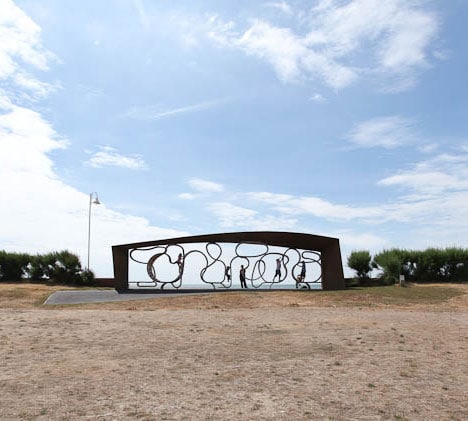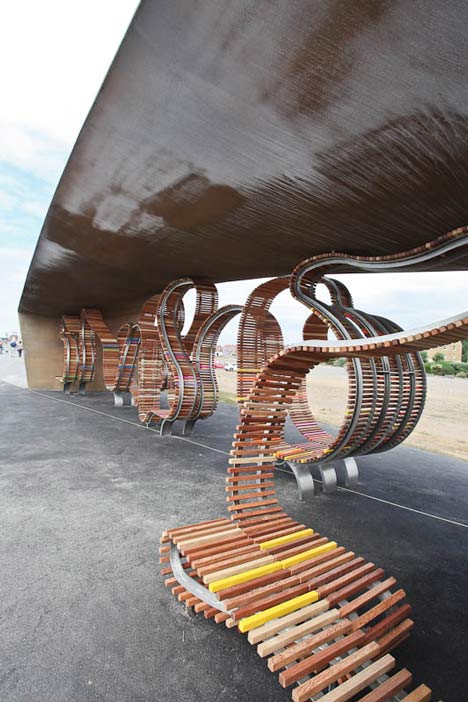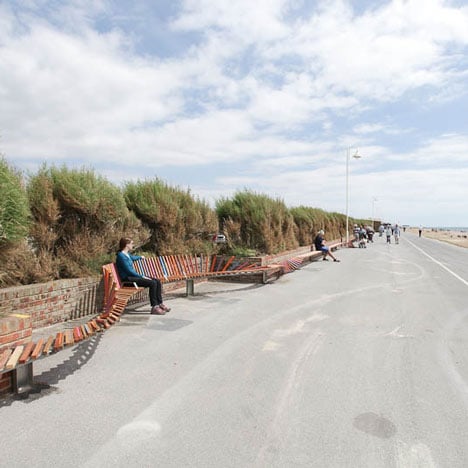 photos: dezeen.com
_
"The longest bench in Britain was opened to the public in Littlehampton, West Sussex on the 30th July 2010. The bench seats over 300 people along Littlehampton's promenade, overlooking the town's award-winning Blue Flag beach. Designed by Studio Weave, the structure sinuously travels along the promenade, meandering around lampposts, bending behind bins, and ducking down into the ground to allow access between the beach and the Green. Like a seaside boardwalk the Longest Bench rests gently on its habitat and adapts to its surroundings while like a charm bracelet it connects and defines the promenade as a whole, underlining it as a collection of special places that can be added to throughout its lifetime."
[...]
"To inspire and develop the Longest Bench, Studio Weave worked with Connaught Junior School. The children showed how they use the promenade, what they think of it, and what it means to them, giving insights into the site that an architect would never otherwise have. Two important incidents along the length of the site are the two shelters. The children told they felt these were dirty and unsafe. They were dividing rather than connecting the green and the beach."
more at studioweave.com
_
On the Way to the Sea by Derman Verbakel Architecture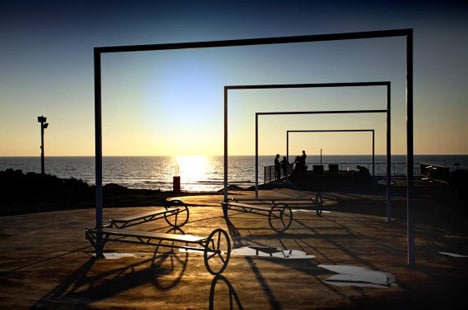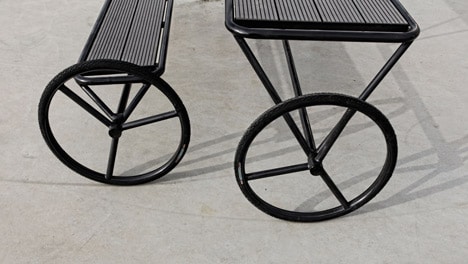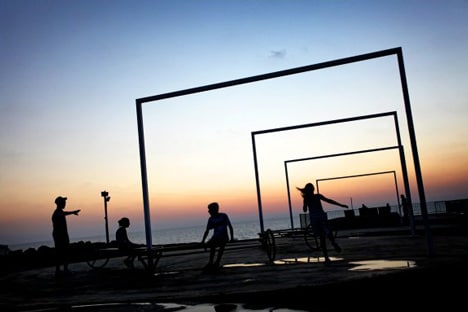 Called On the Way to the Sea, the project comprises a series of fixed arches around which canopies and clusters of benches and tables on wheels can be arranged to facilitate social gatherings.
The project was designed for the Bat Yam Biennale of Landscape Urbanism.
photo and text: dezeen.com
_
If you want to vote for Condé Nast Traveller's Innovation and Design Awards 2011 please follow this link
More info about our La Roche-sur-Yon Footbridge (Bernard Tschumi & Hugh Dutton Associates) > complexitys.com