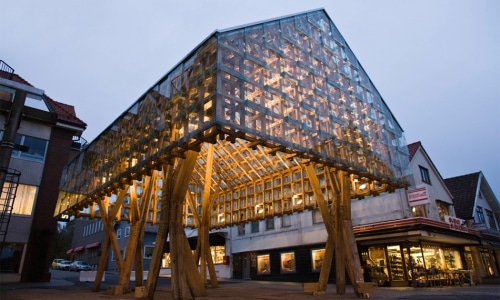 photo above: architectural-review.com
_
PROJECT | Lanternen Sandnes
LOCATION | Sandnes, Ragna Stakland, Norway
CLIENT | Sandnes kommune and Norwegian Wood Group of Reference
DESIGN | AWP Architects and Atelier Oslo
YEAR | 2009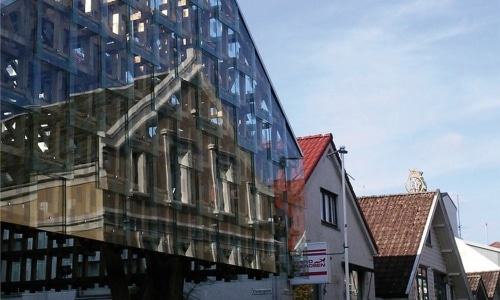 photo above: architectural-review.com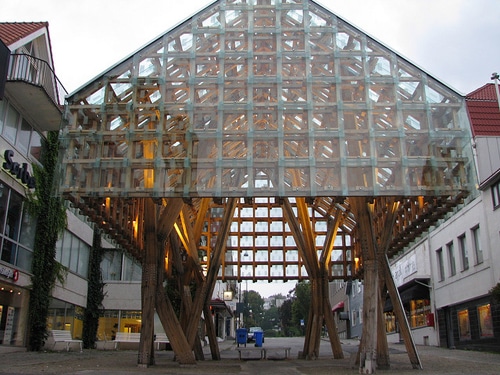 photo above: kalevkevad


photo above: kalevkevad
_
« The Lantern, the product of collaboration between Awp Architects and Atelier Oslo, represents a new approach for the designers in thinking about public space design. The structure, lifted more than one storey off the ground and supported by informally positioned solid oak stilts, juxtaposes notions of online casino shelter and openness to create a new public landmark and meeting place for the town of Sandnes. In an innovative approach, the designers have used contemporary materials such as translucent glass layered in the traditional method of slated roof tiles. The familiar roof form both complements the surrounding buildings and stands out like a lantern by night. »
_ via uapmarker.com.au
« This is also done to erase the distinction between covered and not covered outdoor space. Nothing's on the ground indicate when you are covered. We do not want the roof of the structure should define the place, but the floor space in itself. The columns are positioned so that the room is informal, and facilitate informal ways to experience the project. The project is lit so that it appears as a lantern in the evening. »
_ via archicentral.com
_ more info and drawings here
_ this kind of approach to urban public spaces design makes me think to Ecosistema Urbano« s Air Trees in Madrid and Expo Shangai (photo below).