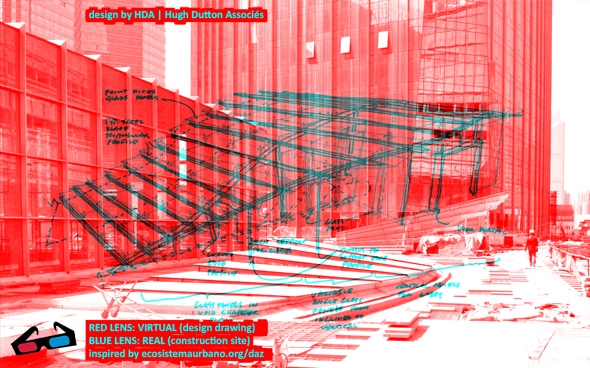 TAIKOO HUI Skylight . Architect: Arquitectonica . Specialist Designer: HDA | Hugh Dutton Associés
.
REAL+VIRTUAL: use your red eye to see design drawings and your blue eye to see the construction site
.
Image inspired by ecosistemaurbano.org/daz
Download full-size on flickr
… … …
We have recently published some photos of the construction progress of Jiang Tai Winter Garden and talk about the feeling to see something one has designed becoming real.
Today we share with you some drawings and photos of the construction site taken last week at Taikoo Hui Glass Box and Skylight.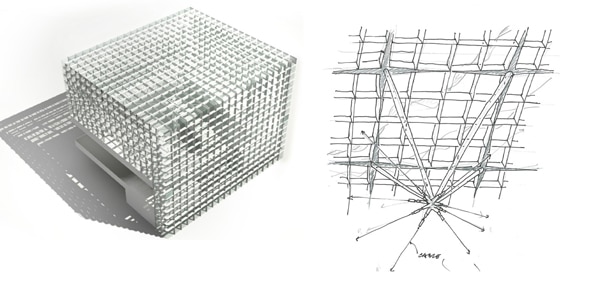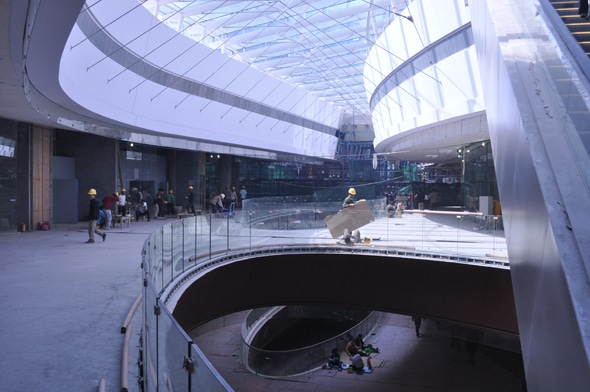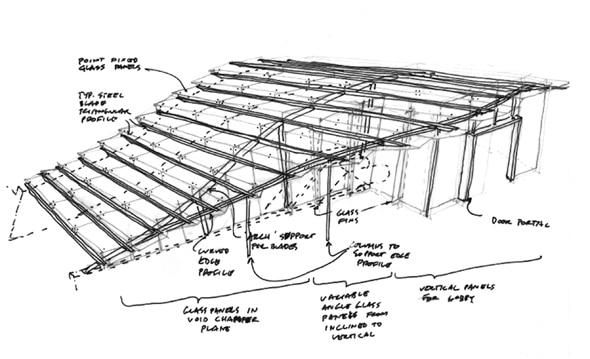 You can find more info about our design on our portfolio.