We are very happy to announce that our design team, led by Heerim Architects & Planners, won first prize for the design competition of PASSENGER TERMINAL 2 for the Incheon Int. Airport.

An airport is a front door for a nation, like the grand railway stations of capital cities of the industrial age. The airport »s design is therefore iconic and symbolic of the Korean nation. The Heerim team identified the Phoenix as that icon evoking Korean history and future ambitions of reunification.
The roof of 30 hectares is designed as an active energy system, a « breathing roof » with an ambition to transform best online casino a potential energy glutton into a positive environmental asset. The general intent of the design for the user is a fluid, calm and luminous passage through the terminal. The flowing geometry of the structural grid-shell systems is visible through the light filtering roof. This delicate skeleton of optimal and funicular shapes provides articulation of the passenger flow as well as forming the expression the wings of the symbolic bird.
Minimal facades in cable and energy performance glass further address the question of sustainability by optimising energy transmission through the skin whilst maintaining clear views of the aircraft, the runways and the surrounding landscape.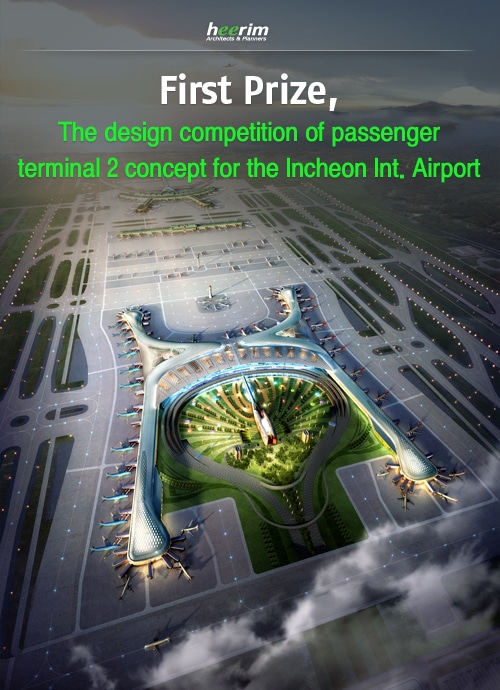 Design credits:
Main Architects: Heerim Architects & Planners (Seoul) teamed up with Mooyoung Architects and Engineer (Seoul) and Gensler (Los Angeles)
Structural design and envelope: HDA | Hugh Dutton Associés (Paris)
Engineers: Thornton Tomasetti (New York)
Consultants: IBE Consulting Engineers, Landrum and Brown, Lea Elliott, Sap Group, BNP Associates
_
You can find more details about the competition at Korea JoongAng Daily