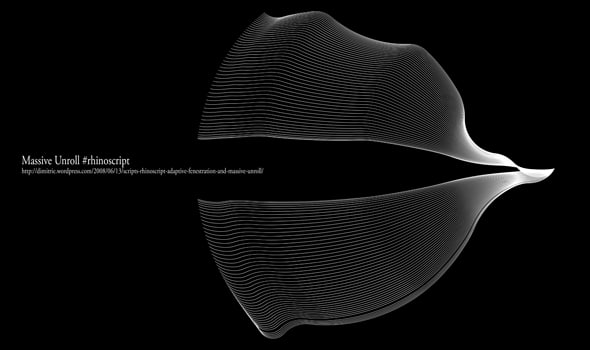 Complexitys blog was conceived amid much brainstorming and deliberation, and with much enthusiasm, but with little idea of exactly which direction it would proceed in. Little more than two months after its birth and we've been surprised and encouraged to see the first important result of our devotion to, and investment in, an open online communication of architecture.
As Domenico Di Siena from Ecosistema Urbano Office explained in our « web for architects » training in Paris, « an architecture office's blog is not a portfolio or a place to talk about themselves, but rather an incredibly powerful tool to create a community around the office's activities and interests ».
Two months into the project and several blogs worldwide have begun talking about complexitys, so these words are now becoming reality.

We would like to thank these blogs personally, as they encourage us to keep working on ours:
DIGITAG& – Italian-based blog with an international reach, which aims to tag contents about digital architecture.
RHINO OFFICIAL BLOGS (French, English and other languages available) – a special thankyou to McNeel's staff for their constant support for complex geometry and modeling issues, such as the Unrolling Double Curved Surfaces (and by the way, thanks too to Lowell Walmsley for his DevSrf Rhino Tool support).
RHINO CON Ñ – a Chilian blog which describes us as practicing an #openculture (thanks for that).
ArchDaily – a very important architecture blog talks about our last footbridge in La Roche sur Yon in France.
Furthermore, this blog and our twitter (mainly thanks to #gh3D and #rhinoscript ashtags) have enabled us to come into contact with many people who share our interests, such as Pier Paolo Presta and his blog, Rodrigo and his DesignPlayGrounds and the blog UN DIDI, with the wonderful Massive Unroll tool (which we used to produce the image shown above, available in a free wallpaper format here).
So many thanks to all of those who follow us. We would gladly welcome comments and/or suggestions on how to further develop our blog, and we will continue to give regular updates and continue to evolve.
We will soon be introducing an Engineering category, run mainly by HDA's engineers, for those interested in more technical and scientific content relating to architecture and complex geometry.