The first time I « met » Ion Cuervas-Mons was on twitter, when he still was in Shanghai to direct the construction of Madrid Pavilion for Shanghai Expo. The second time I've heard of him it was because he was working on relationships between parametric design and games and we started exchanging a lot of interesting ideas – here is an article in French .
Once Ion invited me to a meeting to discuss a project called OPENARCH.
He absolutely wanted to design and build a house to create a new model of living, strongly connected to the Internet and inspired by the open-source philosophy.
That idea has now turned into a real appartement, located next to Bilbao – map.
The project has been officially launched last friday 25th of November at openarch.cc
Do you want to visit this prototype ? Just ask Ion at info@thinkbig-factory.com

Openarch is a real prototype of a smart home.
The first home designed from scratch to incorporate a digital layer connecting the house and its elements to the Internet.
Its inhabitants lead a new digital and connected life. It is flexible and thanks to its ability to transform, it can adapt to any condition that the user requires.


The digital layer – which from now on we will call D. OS (domestic operating system) – includes a series of components that allow users to stay connected to anyone or any place; control the house's components by the movement of the body; hold conferences from home; know the power consumption at any time; activate any electrical household appliance from work; share a live video of your cooking recipes with the rest of the world; create your own TV set in the lounge, and so on.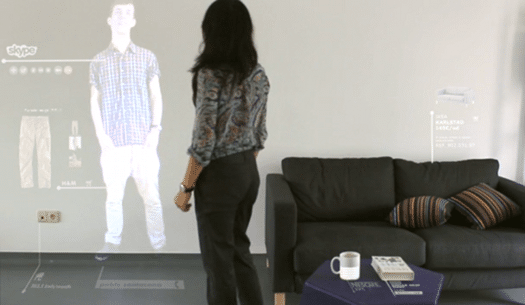 Openarch is a platform based on open software and hardware philosophy.
An inhabited playground where technologies can be tested. It is an open-living lab where other companies, artists or organizations can evaluate their products and services through the infrastructure and the participation of the house's inhabitants.
D. OS updates and the incorporation of new technologies will be documented and registered under creative commons licenses and available to download as KITS.


It sounds like living inside the Internet…
What do you think?
Would you like it? 
·
OPENARCH is the first project by Thinkbig Factory, an innovative architecture and design consultancy.
The project is directed by Ion Cuervas-Mons and it is distributed under a Creative Commons license.
web : openarch.cc
blog: thinkbig-lab.com