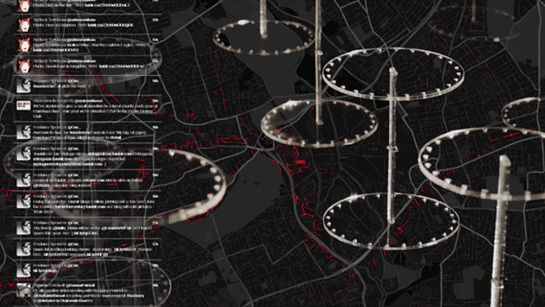 complexitys is always trying to establish interesting connections with students and young professionals from all around the world. Today we would like to feature some projects and thoughts by Gary Edwards, an architecture student in London.
I am undergraduate architecture student from Jersey, Channel Islands studying at the Bartlett School of Architecture, London.  This is a quick post about me and some of my recent projects.
—
Hackney Wick Monitor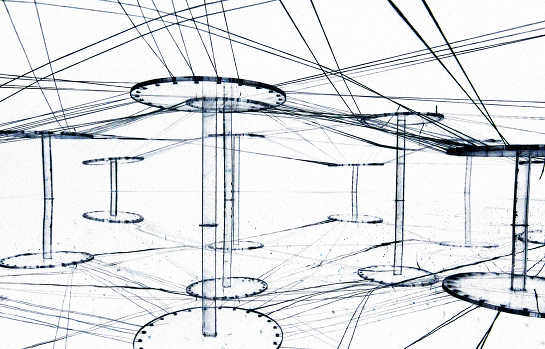 Hackney Wick Monitor is a short project looking at the changes in the Hackney Wick area as a consequence of the London 2012 Olympic games.  It consists of a kinetic architectural field, that responds to social media activity in the area.  The model is powered by Arduino and Processing.  See the project page for more information.

—
Bartlett Year 1 Video

This is the video that I co-edited at the end of my first year, at the Bartlett School of Architecture 2010.  It includes various projects of mine. The projects included are, Object,  Installation, Mapping and Building.

Project Page
—
Free Software
I am  a supporter of Free Software (free as in freedom) and a bit of a tool geek.  Recently I have been combining these interest with my architectural design by creating my own software in the Processing programming language.  I try to use the the online casino GNU/Linux platform when possible and write howto to help others.  Please see the howto tag of my blog for some tips.
—
Computer games
I have played computer games since primary school, when I used to play on my friends monochrome orange Toshiba laptop.  Like many of my generation I have been playing them ever since.  I think that they are an interesting new medium with which to think about architectural design and find many parallels between their systems and architecture.
The Gathering LAN party, 2007.


Photo by AsgeirM.
—
The Central Academy of Fine Arts, Beijing
My current project is speculating on an architecture for a student union building in the Central Academy of Fine Arts, Beijing.  Some of the ideas that I have briefly mentioned in the post are being employed in my current design process.  I hope that I will be able to post a more thorough follow up later in the year, when this project has come to fruition.



Please check out my website for more information.
complexitys is a growing community of students and professionals in the field of architecture, technological innovation and parametric design. If you would like to join us or feature some of your works here, please don »t hesitate to contact us.