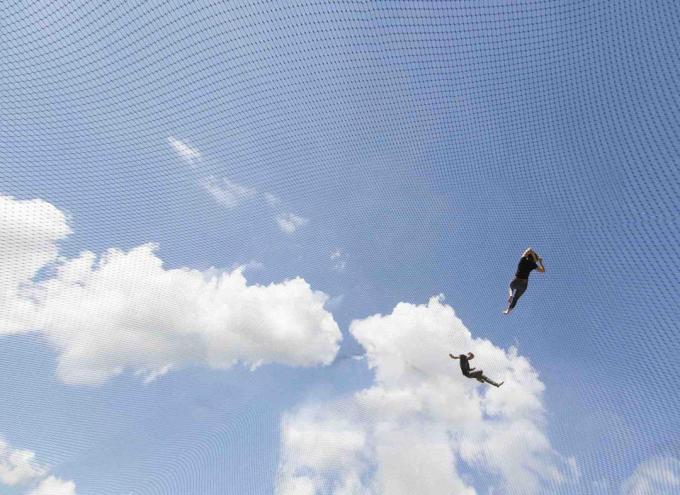 ABOVE : Tomás Saraceno, In Orbit, 2013, Work in progress.
K21 Ständehaus, Düsseldorf.
Photography by Camilo Brau, © Studio Tomás Saraceno 2013.
In orbit is the last installation of artist/architect Tomás Saraceno with whom we are working these weeks for The Paris Atelier program. Here is how he presents this work : when I look at the multilayered levels of diaphanous lines and spheres, I am reminded of models of the universe that depict the forces of gravity and planetary bodies. for me, the work visualizes the space-time continuum, the three-dimensional web of a spider, the ramifications of tissue in the brain, dark matter, or the structure of the universe. with « in orbit », proportions enter into new relationships; human bodies become planets, molecules, or social black holes.



ABOVE : Tomás Saraceno – In orbit
Kunstsammlung nordrhein-westfalen, k21 ständehaus, © Tomás Saraceno
Photo © Studio Saraceno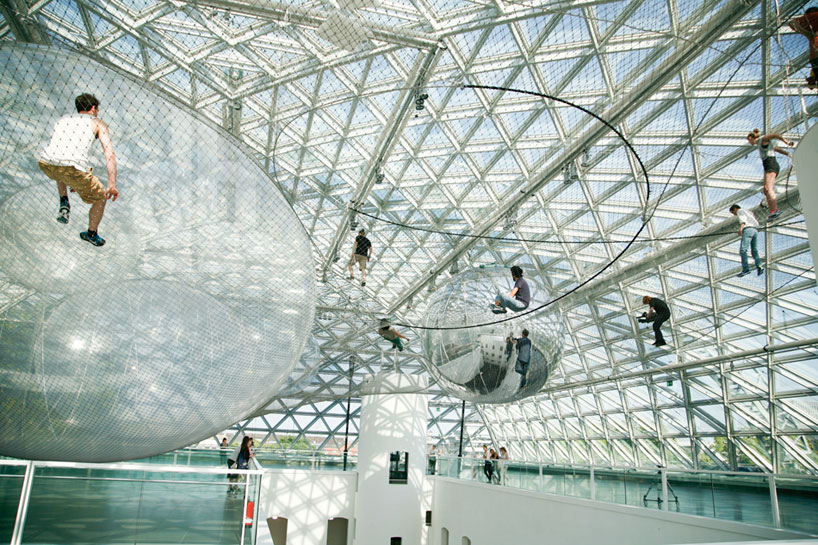 ABOVE : Tomás Saraceno – In orbit
Kunstsammlung nordrhein-westfalen, k21 ständehaus, © Tomás Saraceno
Photo © Studio Saraceno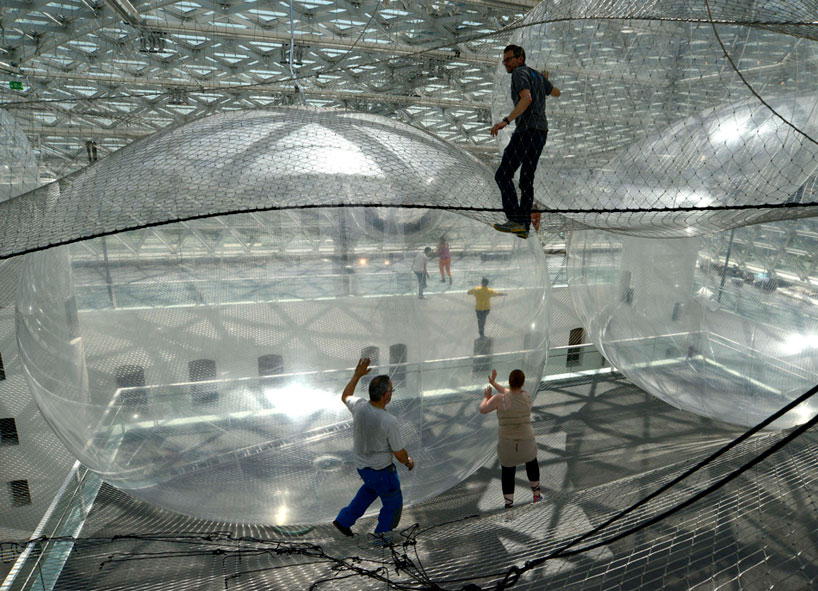 ABOVE : Tomás Saraceno – In orbit
Kunstsammlung nordrhein-westfalen, k21 ständehaus, © Tomás Saraceno
Photo © Wilfried Meyer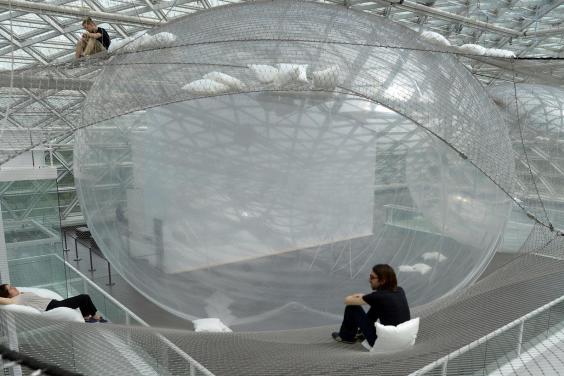 ABOVE : Tomás Saraceno – In orbit
Kunstsammlung nordrhein-westfalen, k21 ständehaus, © Tomás Saraceno
Photo © Federico Gambarini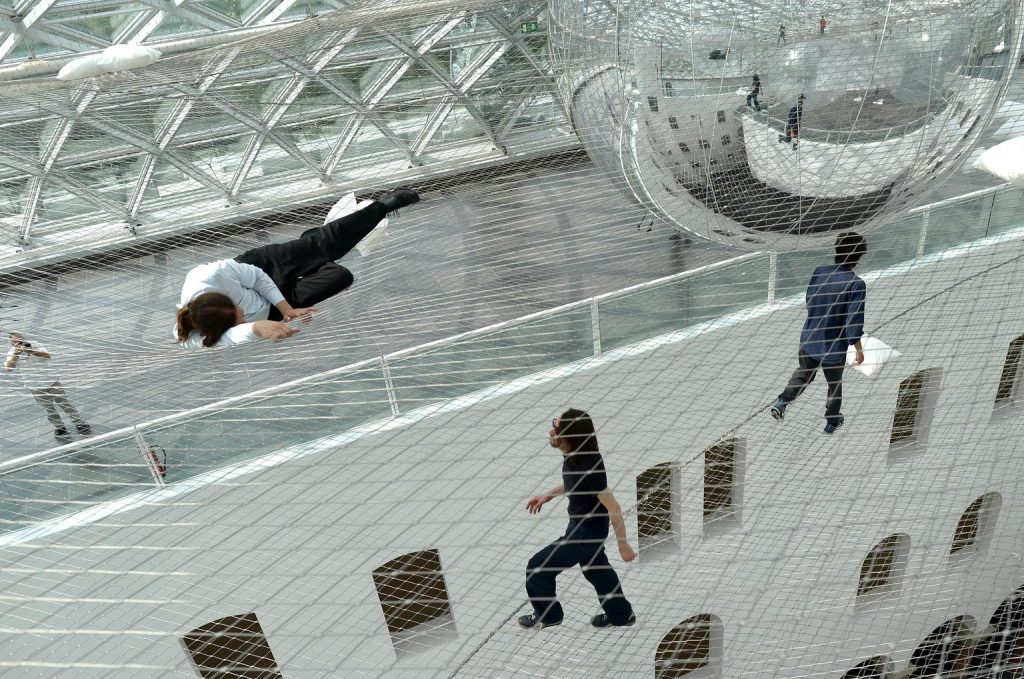 ABOVE : Tomás Saraceno – In orbit
Kunstsammlung nordrhein-westfalen, k21 ständehaus, © Tomás Saraceno
Photo © Federico Gambarini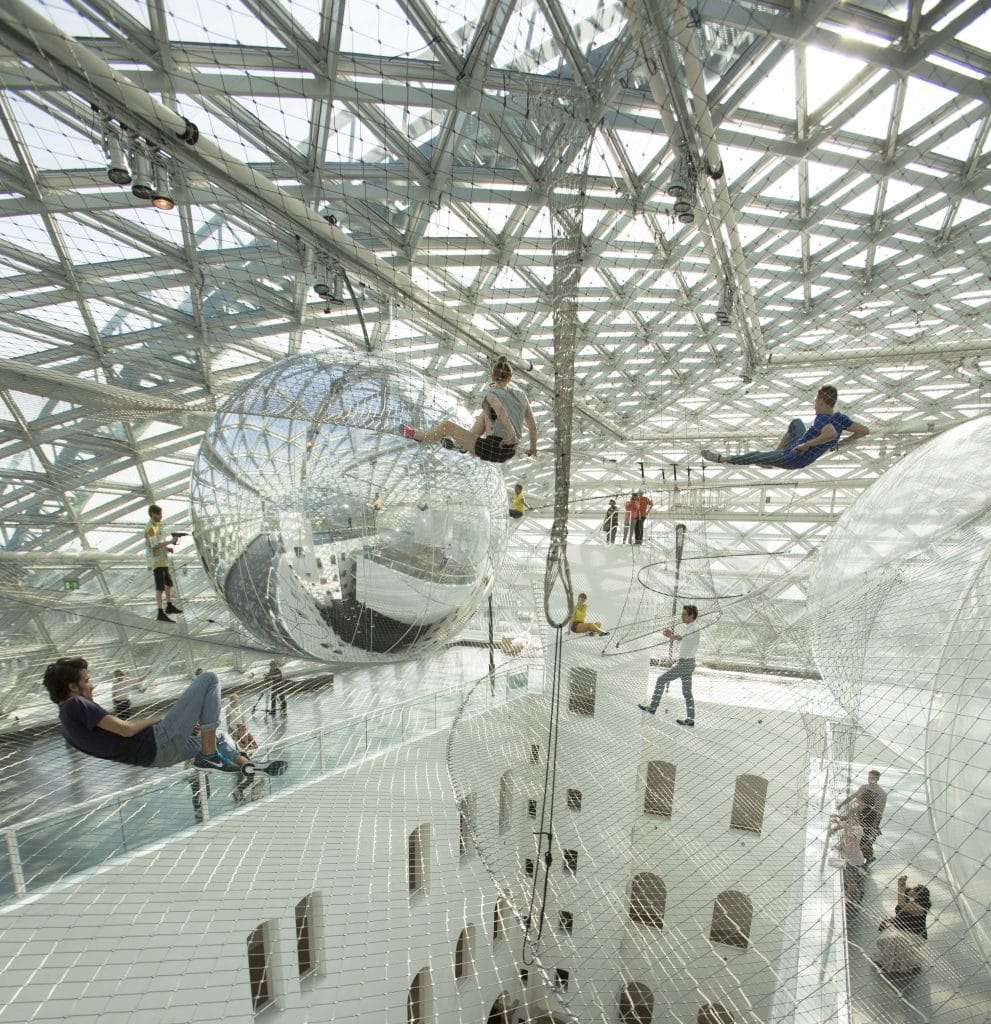 ABOVE : Tomás Saraceno – In orbit (work in progress)
Kunstsammlung nordrhein-westfalen, k21 ständehaus, © Tomás Saraceno
Photo © Studio Saraceno
Exhibition openened last Friday in Dusseldorf and will stay (probably) until Autumn 2014.
Guidelines to enter the installation are interesting to read : here they are 🙂
Links and more photos :
kunstsammlung.de/entdecken/ausstellungen/tomas-saraceno.html
domusweb.it/en/news/2013/06/18/tomas_saraceno_in_orbit.html
designboom.com/art/tomas-saraceno-puts-you-in-orbit